Regular price
45.800 ISK
Sale price
36.640 ISK
Unit price
per
Sale
Sold out
UTK Far Infrared Natural Jade and tourmaline Heating Pad is perfectly soft flexible wrap around a body part to relieve muscle tension where people experience it -back & lower back & shoulders & waist & hip & legs & arms & knee & feet. Also, you can sit on it or lie on it.
UTK heating pad is designed to stay in place throughout your entire treatment session. Use for just 30 minutes daily (or as recommended by your doctor) to increase blood flow and reduce pain and muscle tension.
Features:
Flexile to Wrap Around a Body Part & Sit & Lie on
More Effective & Safe & Longer-lasting & Depper Penetrating Therapeutic Heat: than conventional heating pads: features natural jade and tourmaline, far-infrared heat, negative ions
More Solid Construction, Secure and Sturdy: controller & cable & pad & connections
Easy to Operate Smart Digital Controller: Timer & Temperature settings, Auto shut-off, Memory Function
Minimal EMF and High Negative Ion
Precise Heat Settings: LED controller adjusts heat settings (103°F-159°F by 1°F increments) from warm to high based on your comfort level
Precise TIME Settings: LED controller adjusts time settings from 0-240 minutes by 15 minutes increments
4-Hour Auto Shut-Off: Conserves energy and prevents burns caused by excessive heating
10-Foot Extra-Long Cord: Makes it easier to use from the comfort of your bed or favorite chair
Premium Travel Bag: Keeps the heating pad protected in between uses
Specifications:
Pad Size: 55cm*80 cm
Power: 220 volt 
Pad Material: Soft PU leather (both sides), non-toxic PP cotton, 108 Individual Natural Jade Stones and 42 tourmaline Individual Stones
Auto Shut-Off Time: 240 minutes by 15 minutes increments
Heat Suggestions:
Warm-temperature range (103°F~110°F)
Low-temperature range (~120°F)
Medium-temperature range (~130°F)
High-temperature range (140°F~159°F)
Benefits:
Helps give temporary relief from minor muscle and stiffness
Helps give temporary relief from joint pain
Helps give temporary relief from muscle spasms
Helps give temporary relief from minor sprains and strains
Helps give temporary relief from minor muscular back pain
Helps give temporary increase of local circulation where applied
Helps your muscles relax
Helping the body remove toxins through perspiration
Reducing tension and stress
Improving lymphatic flow
Boosting the immune system
Increasing the circulation of blood deep in the tissues
Utilizes negative ions to help relieve stress and boost energ
Share
View full details
Talk about your brand
Share information about your brand with your customers. Describe a product, make announcements, or welcome customers to your store.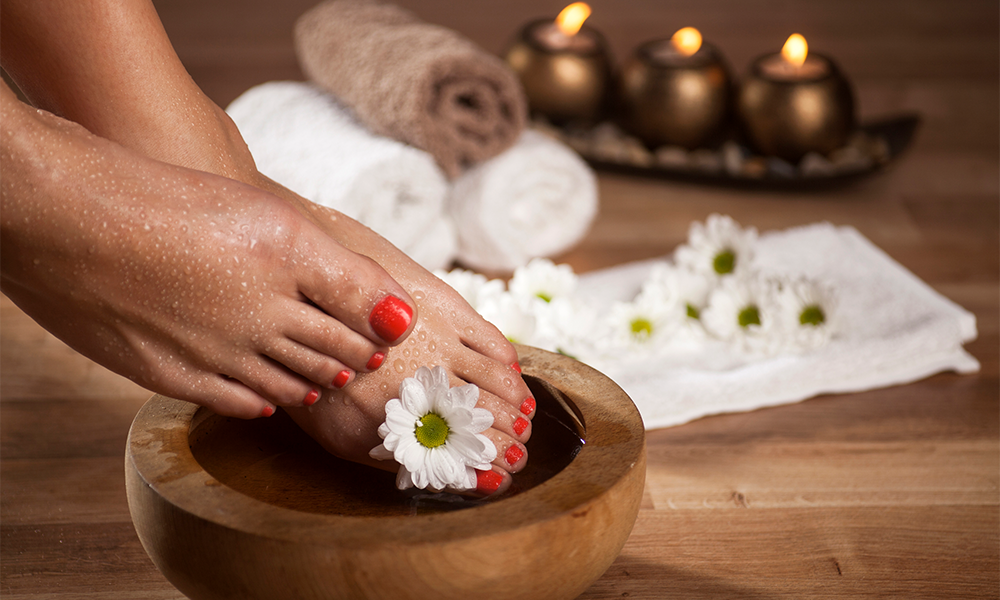 Fótsnyrting
Gefðu fótsnyrtingu í gjöf