Regular price
Sale price
9.900 ISK
Unit price
per
Sale
Sold out
PRODUCT DESCRIPTION
Regenerating and rejuvenating night cream with blue retinol for mature skin with wrinkles, flabby skin, lacking energy. A preparation with a strong regenerating, anti-wrinkle and energizing effect. It increases cellular energy for the assimilation of nutrients and inhibits the aging process. It activates repair functions, restoring firmness and healthy color to the skin. The skin becomes smoother, with a reduced number and depth of wrinkles, properly nourished and moisturized. Rich in active ingredients: anti-wrinkle blue retinol (natural retinol-like) with a strong rejuvenating effect, ATP-STIM - ATP stimulator that activates cell energy, Yellow-Blue complex that maintains the elasticity of fibers,
Blue retinol - a plant equivalent of retinol. Obtained from unique endemic microalgae growing in the waters of Lake Klamath located at an altitude of 1,300 m above sea level in southern Oregon. It is characterized by a very high content of proteins, lipids and liposaccharides, vitamins - especially from group B, amino acids and specific pigments that give the extract its original blue color. Blue retinol smoothes and increases the density of the epidermis.
ATP-STIM - a modern active ingredient stimulating ATP, stimulating cell energy and increasing its reserves. It improves the appearance of the skin surface by reactivating the energy of fibroblasts and keratinocytes, increases protection against the appearance of symptoms of tired skin. The skin is more velvety, moisturized, with a healthier color.
Allantoin (provitamin A) - prevents hypersensitivity and excessive reaction to the sun. It has antioxidant properties. It protects against free radicals, which are the cause of faster skin aging.
Vitamin A (retinol palmitate) - protects and regenerates the epidermis, reduces keratosis, soothes inflammation, and is also responsible for the growth and maturation of epithelial cells.
Vitamin E (Tocopheryl Acetate)- called "vitamin of youth" adds vitality, protects vitamins A and C against excessive oxidation. It is responsible for the formation of epidermal cells, inhibits skin aging processes, restores its balance. It protects against harmful UV radiation, prevents strong oxidation of lipids in the skin. free radicals, helps maintain skin elasticity, and thus prevents skin aging and wrinkles.Yellow
-Blue complex - a set of plant extracts: acacia, cornflower and aloe vera.It has the effect of strengthening the elasticity of collagen fibers, anti-redness, antiseptic and moisturizing. Reduces signs of skin fatigue
Golden root extract– alpine and arctic plants. The extract has clinically proven anti-stress, relaxing, anti-radical and anti-aging effects. Increases the production of ß-endorphins in the skin and the production of ATP.
Avocado oil - regenerating oil with a very high content of triglycerides and natural vitamins A and E. Thanks to its soothing, moisturizing and softening properties as well as quick penetration without leaving a sticky layer - it is effective in rejuvenating treatment and prevents skin irritation.
Shea butter- obtained from the seeds of the Vitellaria paradoxa tree (Parka shea tree). It contains nourishing fatty substances, vitamins E and F and ingredients that protect the skin against UVB radiation. It creates a natural sunscreen and has antioxidant properties. It has a smoothing and soothing effect on irritations. Lightly lubricates the skin without leaving a greasy feeling. It protects the intercellular cement, moisturizes and regenerates the skin. Increases the cohesion of epidermal cells, softens and improves skin elasticity and tone.
Coffee butter - obtained by pressing green Robusta coffee beans, contains a significant amount of palmitic and oleic acid, it is very effective in its quick regenerating effect. Does not leave a greasy feeling on the skin.

Active ingredients:
Blue retinol, ATP-STIM, allantoin, vitamin A, vitamin E, Yellow-Blue complex with acacia, cornflower and aloe vera, golden root extract, avocado oil, Shea butter, coffee butter.

How to use:
Apply a small amount of cream to the skin of the face and neck, avoiding the eye area. Leave to absorb.
Share
View full details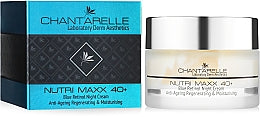 Talk about your brand
Share information about your brand with your customers. Describe a product, make announcements, or welcome customers to your store.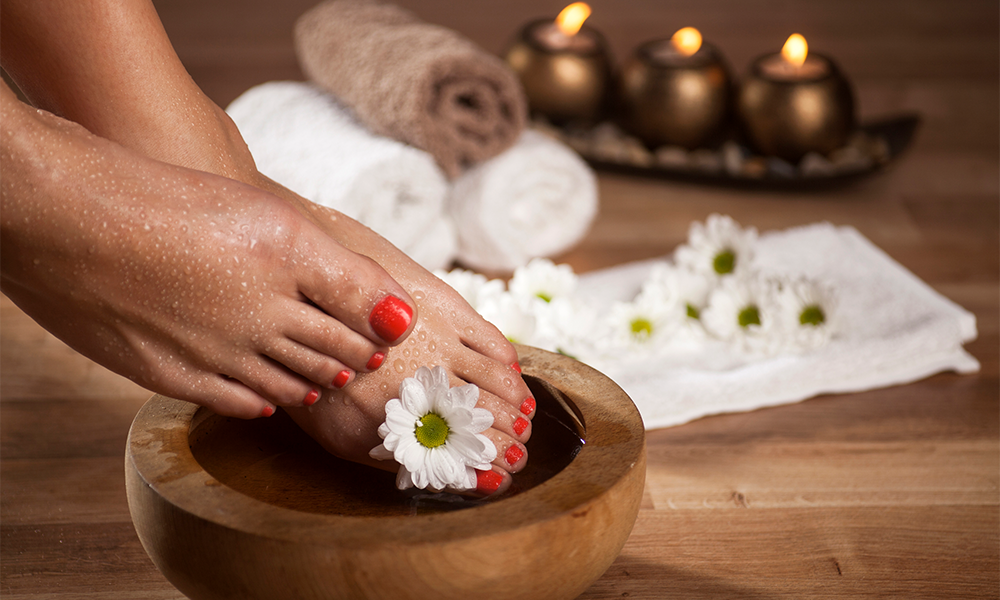 Fótsnyrting
Gefðu fótsnyrtingu í gjöf